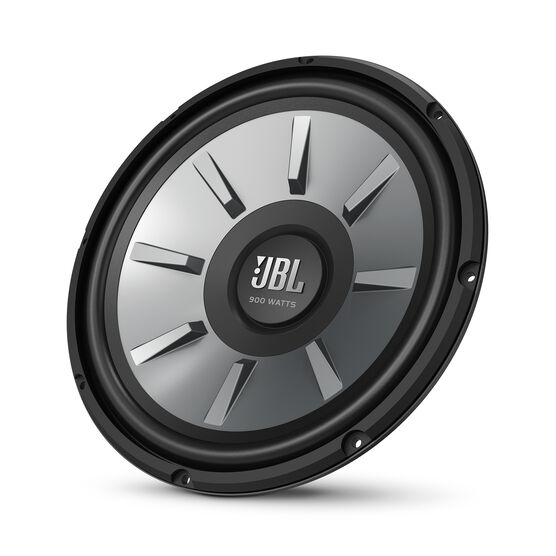 JBL Stage 1010 Subwoofer
Details
https://www.jbl.com.tw/car-subwoofers/STAGE+1010-.html?dwvar_STAGE%201010-_color=Black-GLOBAL-Current
---
10" (250mm) woofer with 225 RMS and 900W peak power handling.
Three Sizes for All Applications, Environments and Budgets
Stage 1010 — 10" (250mm) woofer with 225 RMS and 900W peak power handling.
Highest Grade Materials for Super Reliability
Polypropylene cones and rubber surrounds using automotive grade materials give you clean reproduction and high durability whether it's easy listening on the boulevard or time to show and shine. It's all about the bass!
Competitively tuned
Speakers are carefully tuned to assure high SPL and low distortion. This means that the usual specifications as well as individual speaker characteristics are considered when tuning for the JBL sound.
JBL at an Affordable Price
This is JBL—the speaker and sound that has excited audio enthusiasts for over 70 years. There's nothing better than riding with JBL sound.
Introducing the New JBL Stage Subwoofer—Incredible Bass for the Buck!
Price leading JBL Stage car subwoofers were engineered to deliver high-output, low-distortion bass with power handling capability of up to 1000 watts peak power. (Available in three sizes—8" (200mm), 10" (250mm), 12" (300mm)—for every size vehicle from compact to limo.) These subwoofers feature lightweight yet stiff polypropylene woofer cones with hi-roll rubber surrounds to provide high-efficiency and super durability to best interface with a variety of amplifiers. Finally, our subwoofers and loudspeakers are individually tuned by some of the world's best transducer engineers to ensure we achieve the signature sound that is unmistakably JBL.